The results are in and Florida, Virginia/DC, New York and California were selected. Chicago, Houston, Seattle, and Dayton top the list of those that came away dissapointed. I'll leave the analysis on who merited an orbiter and who didn't for others, there is plenty out there to choose from. What is getting missed in the hubbub is the plans that were made public by these museums on how they will display the orbiters. Here are some highlights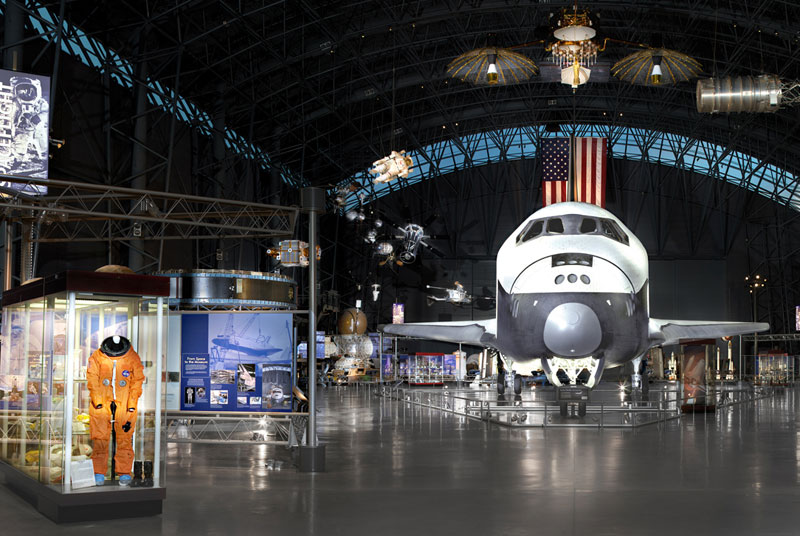 The Smithsonian's Steven F. Udvar-Hazy Center in Chantilly, Viriginia will presumably display Discovery the way they displayed Enterprise.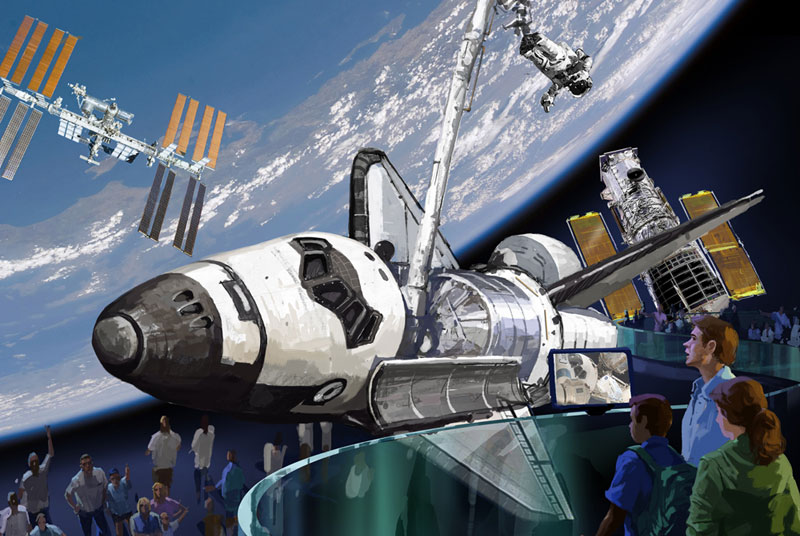 The Kennedy Space Center Visitor Complex has a spectaular plan that highlights critical missions such as ISS construction and Hubble Space Telescope servicing.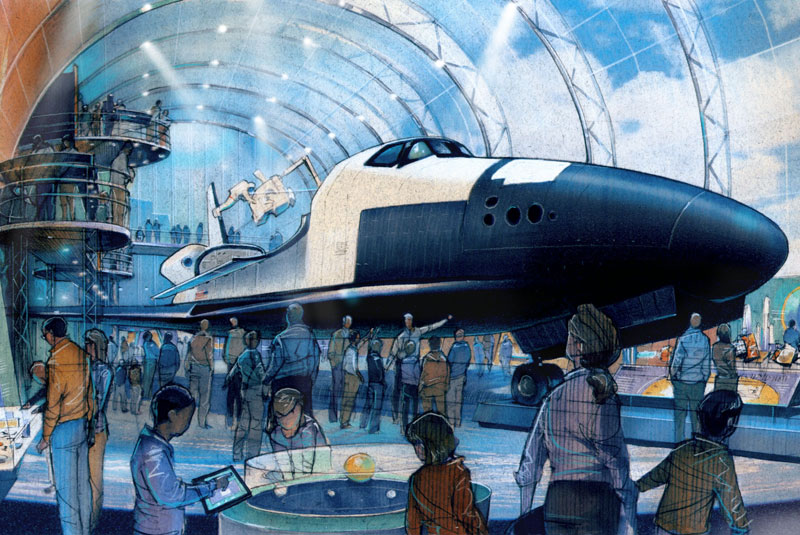 Intrepid Sea Air and Space Museum, New York City
And those that didn't get selected.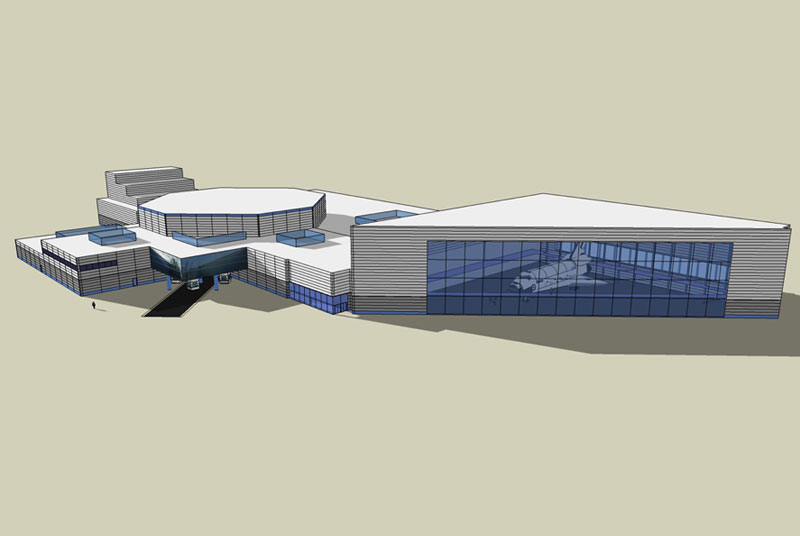 Space Center Houston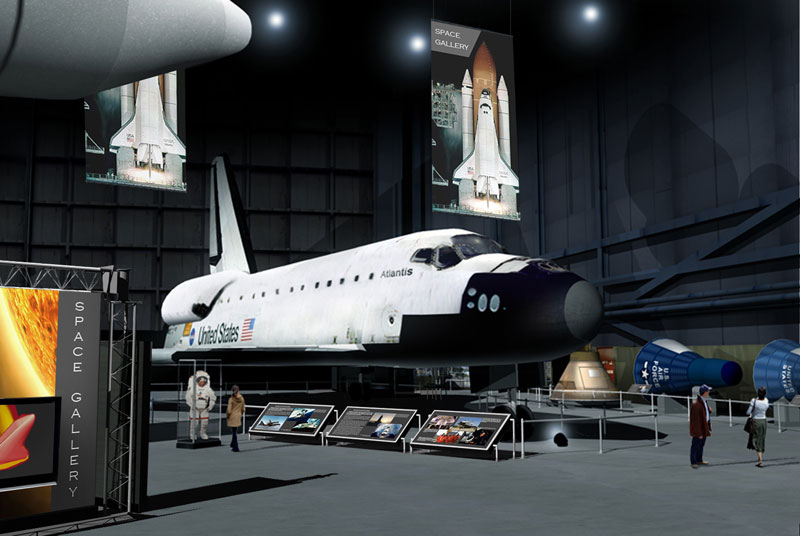 Museum of the Air Force in Dayton, Ohio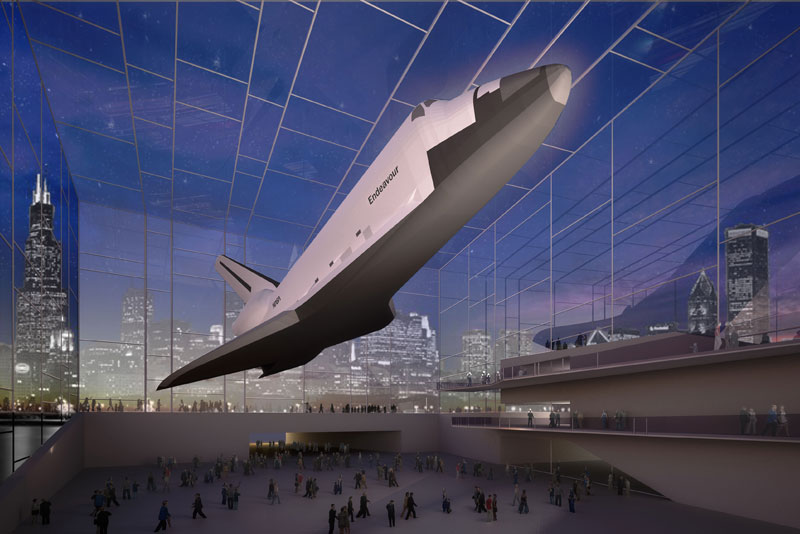 Adler Planetarium, Chicago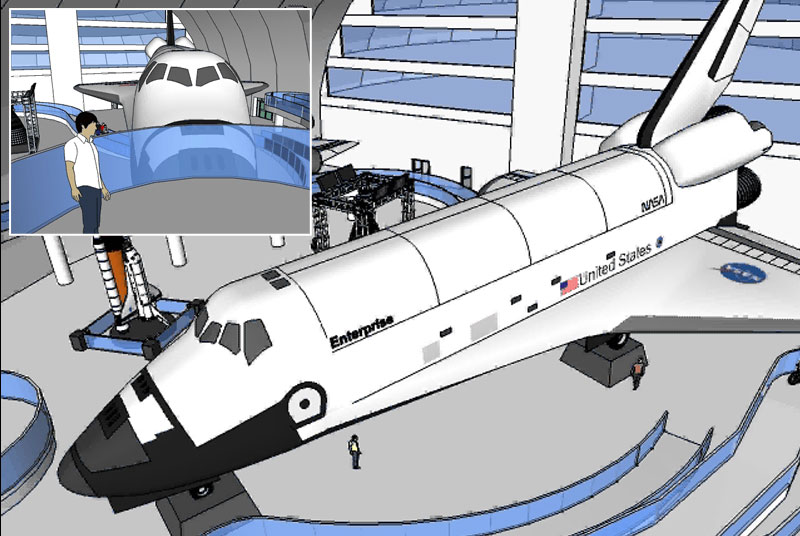 U.S. Space and Rocket Center in Huntsville, Alabama. They also aquired the little known Orbiter Protective enclosure which would have been used if the orbiter had landed outside the U.S. in an emergency.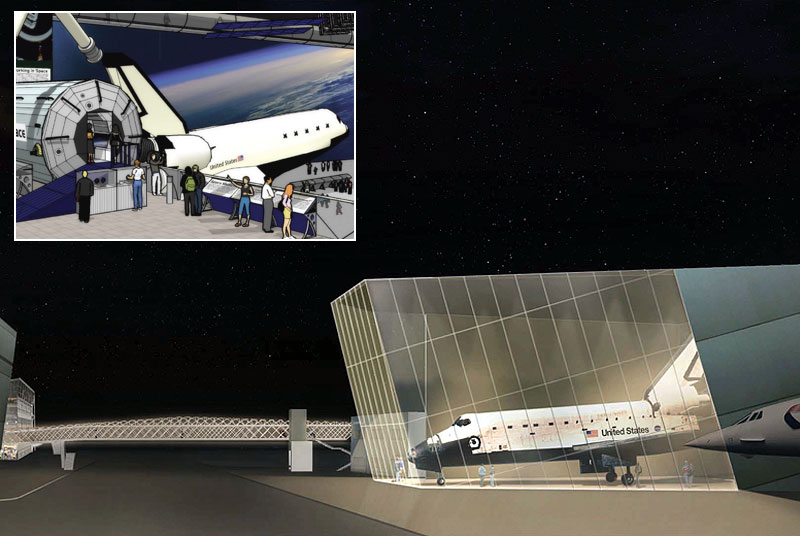 Museum of Flight, Seattle. They even started construction of this facility before the results were annouced. They'll be getting a full sized mockup used in astronaut training to put in it though.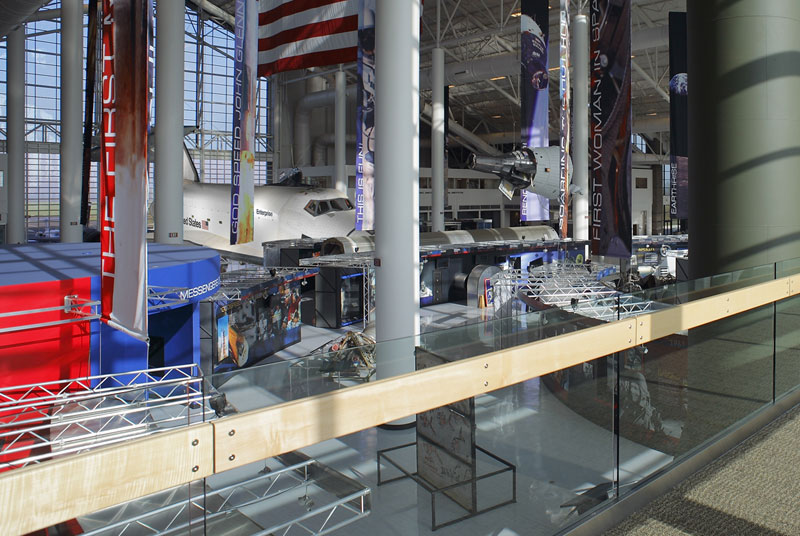 The Evergreen Aviation Museum in Oregon is already home to the massive Spruce Goose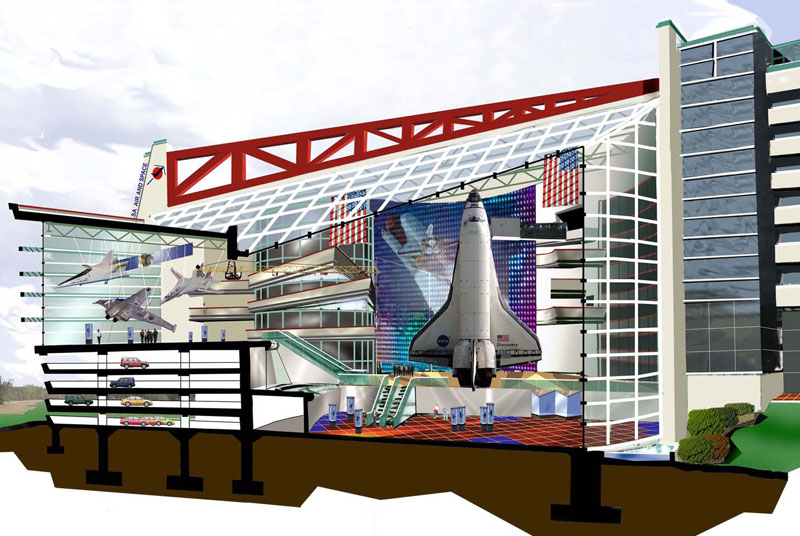 Tulsa Air and Space Museum was thinking vertically, presumably to show off the payload bay doors that were manufactured there.